Joined

Nov 2, 2019
Messages

13
Reaction score

23
Location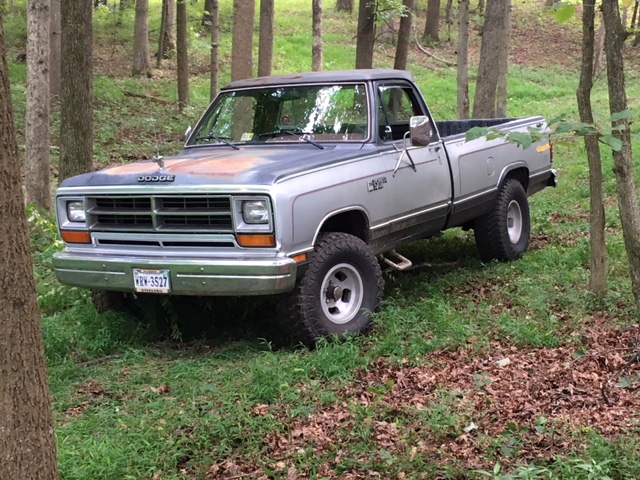 Long time Mopar fan, have only owned Mopars my whole life.
I drag raced a 65 Plymouth Sport Fury for years, modified 440/auto. Retired that and it's getting a Blown stroker for street duty. Replaced the Fury with a 65 Belvedere I post car. I will be drag racing it with a highly modified slant six. The Belvedere is built to look like the 65 Super Stocks. I have an 07 Magnum R/T as a daily driver, awesome car. I have owned many others over the years. I do IT work for a living. I earn enough to keep the wife happy and support my love of all things Mopar.
Currently, I have 1987 W100 with the 'mean teen' 318 engine. This will be my fifth Dodge truck and the second 4x4, nearly identical to the first, but with far fewer miles on it and no rust. I also have an 89 2 wheel drive Dodge farm truck. I will be towing a race car and trailer with the 4x4, so I am building a 408 stroker motor for pulling power. The truck has 3.23 gears, but with 33 inch 12.50-15 tires, it could also use some better gearing. Very mild lift, just enough for tire clearance. I installed bucket seats and console from an 89 Ramcharger parts truck. I may add the power windows from the Ramcharger as well. The main goal is to keep the truck fun to drive.
Location: Brightwood VA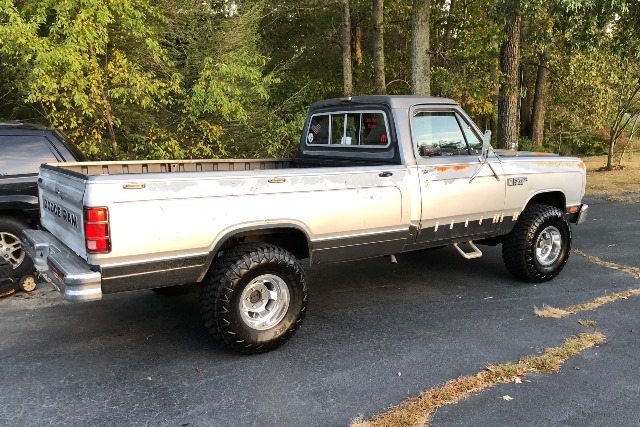 Last edited: