Joined

Aug 9, 2015
Messages

855
Reaction score

794
Location
Thanks to Mob I got the parts I thought I needed for the mods I was doing on my 87 W250 alternator setup. Unfortunately once I had them I found I couldn't use them, or at least I wasn't pleased with the way everything lined up; so I ended up reverting to a version of what I'd removed originally. The original setup is kind of messy and cumbersome which is why I wanted to modify it - here, you can see for yourselves......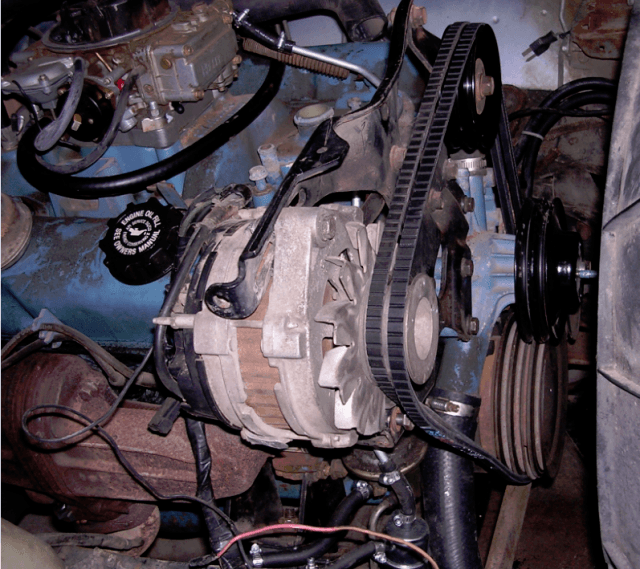 It sticks way up high and I don't really like it, but at least everything lines up now. Now just a few more little items to clean up and I can put some fluids back in it and see how it runs.
Oh, and Mob - I'd be happy to return those brackets if you like - the sad part is that the day after they arrived and I was fussing with the alignment I took a 'frustration' break and was looking for something else and found a brand new stainless steel set still in the package I'd bought years ago, never can seem to find what I want/need around here until I replace it.