Joined

Mar 20, 2015
Messages

4,520
Reaction score

3,951
Location
Picked up this 14' enclosed trailer this weekend. I worked out a deal with my friend some months back, and he finally got it cleaned out, and dropped it off the other day.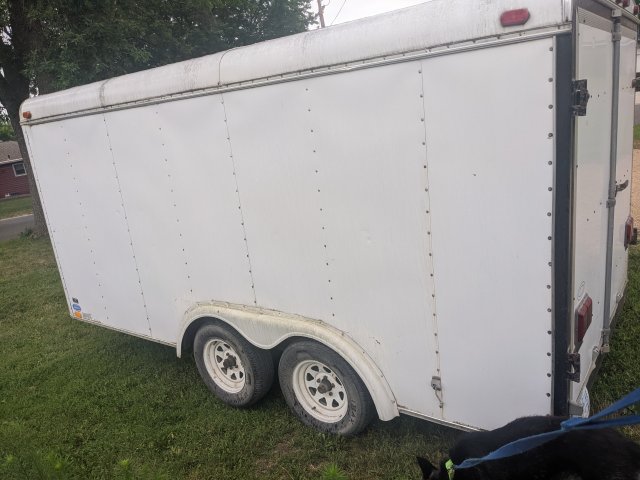 Romeo checked it out, and he approves! He said the shade it made, was very nice and cool.
Main reason I got it, is to help clean and organize my crap I have laying around, everywhere! First I'll tackle the garage, then my storage units. I have enough parts hidden, that I need to group together. Sucks when you're looking for something and wrack your brain going through all the places you think they should be. So that's it's main purpose.
After that, who knows. I got it for a song and a dance, no way I could pull this transaction off again, so I don't want to sell it. My coworker will grab it in a heartbeat if I offer it up. It could be very handy picking up all kinds of things, or loading it up for a swap meet. Now that I have it, I'd rather keep it and not need it, vs need it and not have it.
A little grease in the hubs, some lube in the jack, and it'll be good for cross country duty if called for. It also could use some new door holder thingies, they have seen better days.