Contact seller
Hello this winter i mechanically went thru this old girl to not get the winter blues. But now she needs to roll down the road.
This is/was a all orginial truck. It has stayed in the town i live in it's whole life. i am only the 2nd owner. I have all of the history of this truck but we will save that for the new owner!
Anyways this thing has a TON of new parts. I have all receipts to prove it along with all work done to it from the engine shop.
Way to many things to list but a potential buyer i will share the spreadsheet i made of all parts and costs i have associated with it. Mechanically only thing left to go thru is steering components.
78 dodge w400
400ci Big block
4x4
Pto Dump
Power steering
Hi/low transfer case
4 speed manual
Engine rebuilt including rods,mains,cam bearings,valve seals,piston and rings.
New clutch
New seals all around on transmission/transfer case and PTO
New brakes on front rotors/calipers and lines
and the list keeps going!
Mechanically she is close.
Cosmetic wise well she needs some attention
She is road worthy for a short distance. I did just haul 3 tons of gravel in it about 10miles
I have $5,532 worth of parts on this truck with receipts to prove it asking
asking $5,000
I have a lot more information and pictures so please just ask. best would be to
private message me here
............... thank you!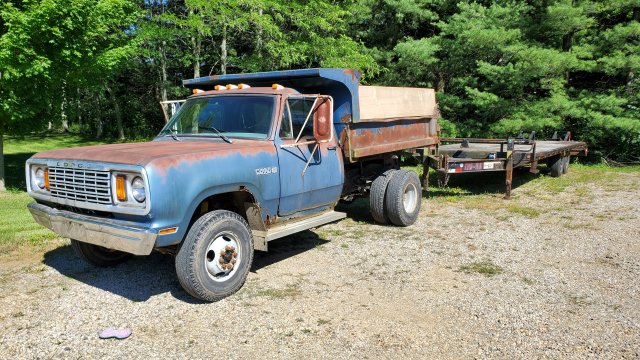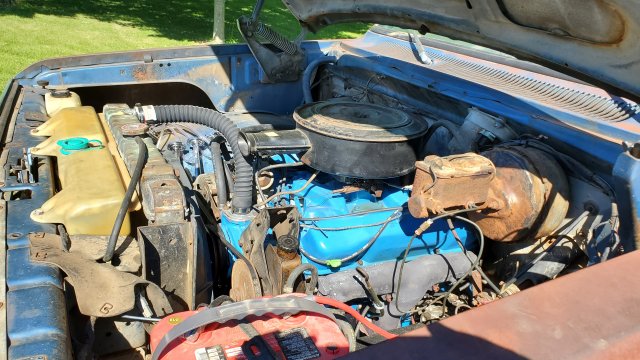 Last edited by a moderator: