Joined

Nov 14, 2014
Messages

83
Reaction score

104
Location
Hello everyone,
I've been a member for awhile but haven't posted much. I'm mostly into the classics. I do have a 1975 Power Wagon and a 2007 Ram 1500 but my classics take up most of my "car time". I have a couple of 1970 Chargers, a couple Darts and Dusters too. I love the classic Mopar styling.
In 2002, I got tired of patching and "band-aiding" my '84 Chevy. I was in the process of trying to "restore" my red '70 Charger and I was spending too much time on repairs and maintenance of the Chevy just to keep it running for my job.
In April 2002, I bought my FIRST new vehicle ever....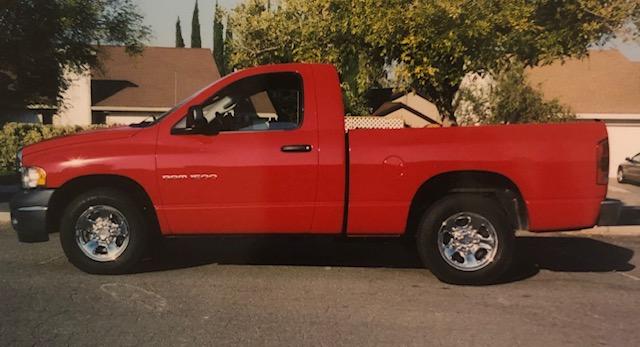 2002 Ram 1500 in the then new 3rd gen body style. 4.7, automatic with A/C and not much else. Rubber floors, crank windows and a single CD player. Within a few thousand miles, I lowered it.....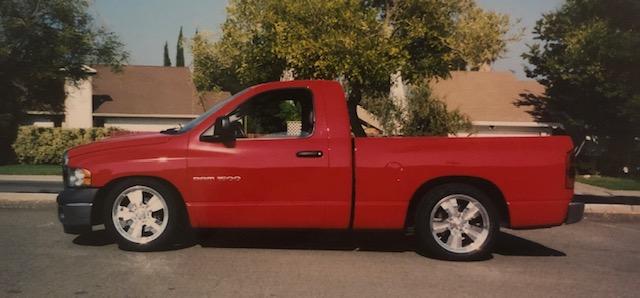 I ran that truck for just over 4 years and sold it with 163,000 miles on it. I had an itch for a 4wd so I bought this: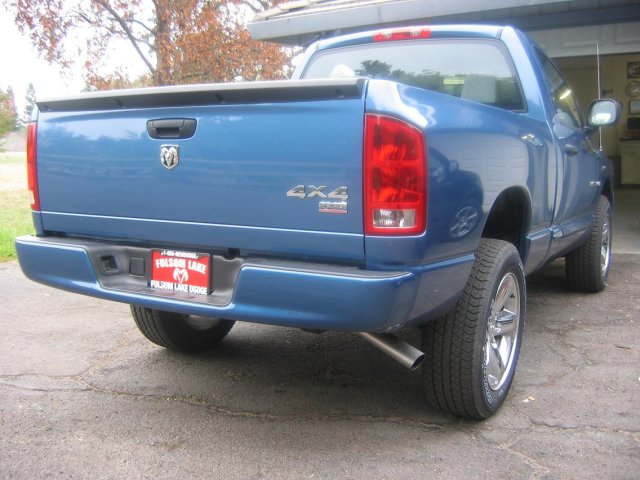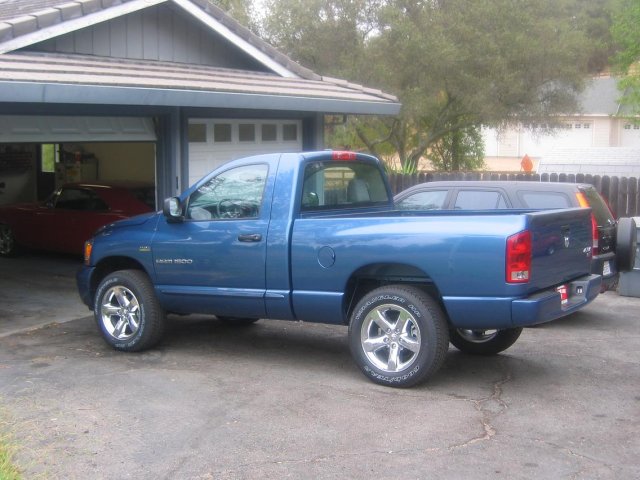 Great truck....the 5.7, SPORT equipment, power everything and comfortable. I was hit in the LF corner at 33,000 miles and knocked into a barrier...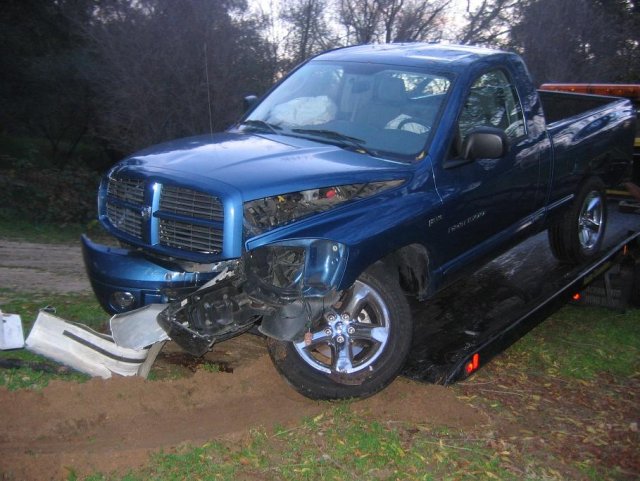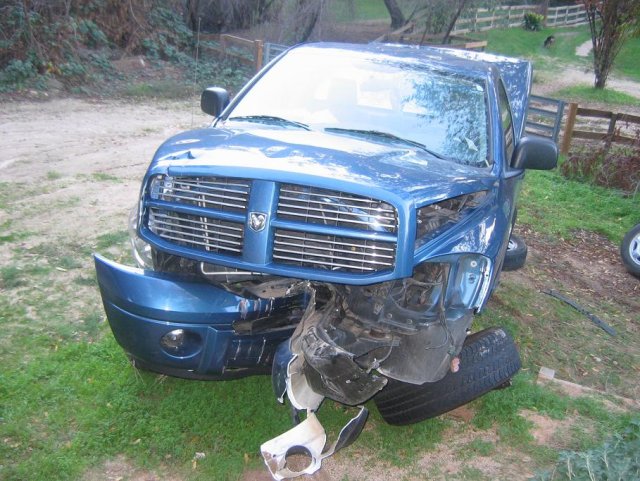 It was totaled, so I was looking again. By 2007, the regular cab trucks were becoming scarce but they are what I like. I almost flew to Arizona to get one until I found this at a dealership 22 miles from home: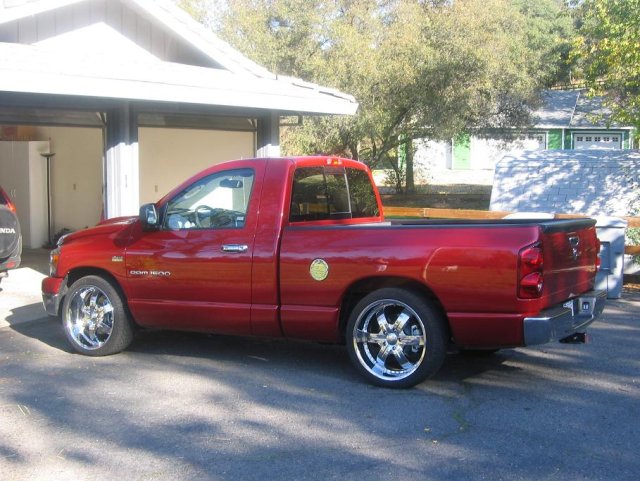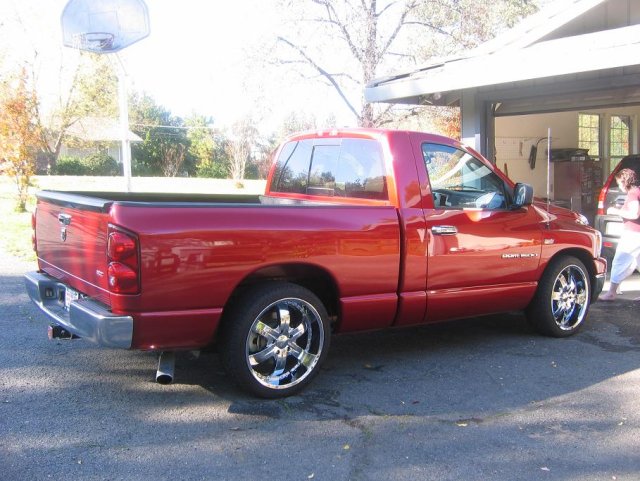 It had 3000 miles on it and was being used as an in house driver for the General Manager of the dealership. It was just as loaded as the blue truck but 2wd. They put those 22" wheels and super low profile tires on it along with a carpeted bed, silly exhaust tip and some weird chrome grille cover.
I have LOVED this truck from the start. I've owned it since the day before Thanksgiving 2007.
In 2013, I swapped on these SRT 10 replica wheels...