Joined

Nov 26, 2017
Messages

28
Reaction score

13
Location
Contact seller
2004 Dodge Rumble Bee with 10,582 miles. Was Greg Biffle's parade truck at Darlington that year. Truck number 211. Runs great.Truck set for 14 years. When I got it to the house I started prepping the engine. Removed all 16 spark plugs and put Marvel Mystery Oil in the cylinders and let set. Turned the engine by hand. Changed the oil with new Penz syn. Filled the new filter with oil. While the plugs were out I spun the engine to build oil pressure. Fuel injectors were stuck after setting 14 years so I swapped out with a known good set of injectors and rail. Truck started up and runs great. After running for a while most of the oil put in the cylinders has burnt off with clean exhaust.
Asking $25,000 for it. Brand new older truck.
P.S. Also dropped fuel tank. Cleaned out old fuel and wiped the tank clean. Installed new fuel module.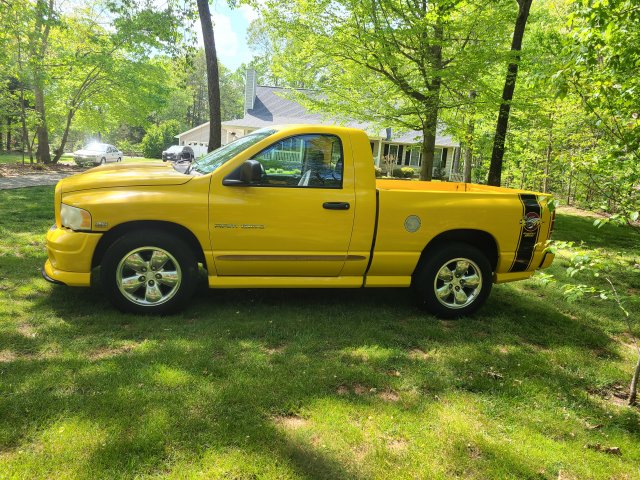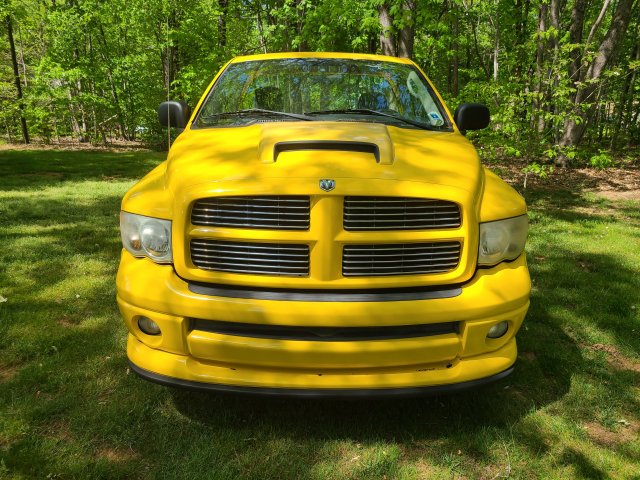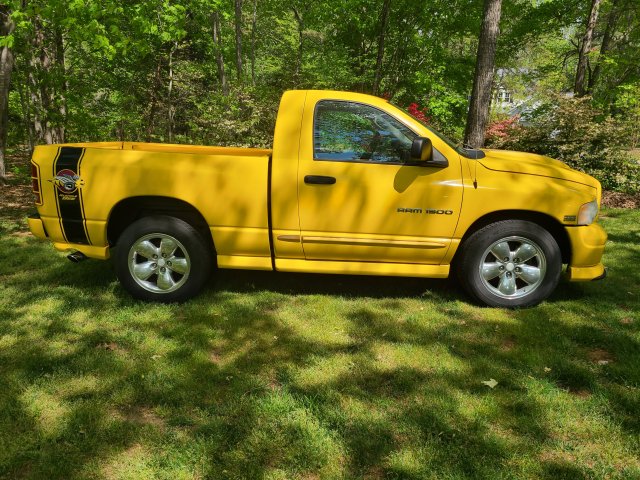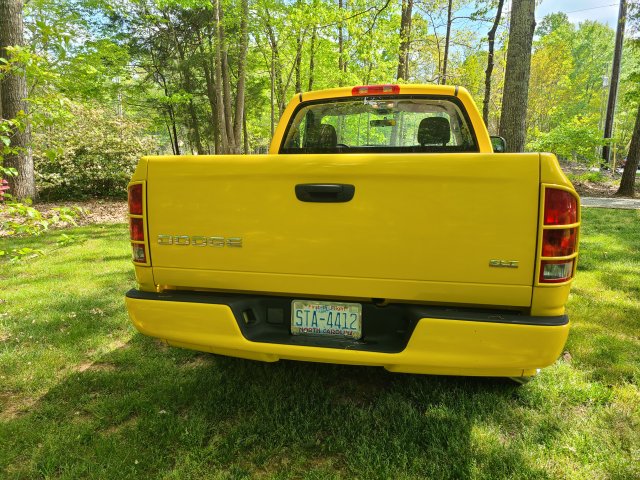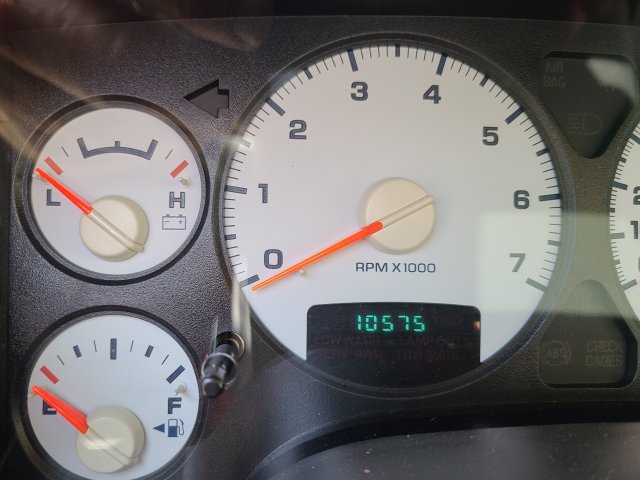 Last edited: